Fostering Responsible Resource Development Through Education and Collaboration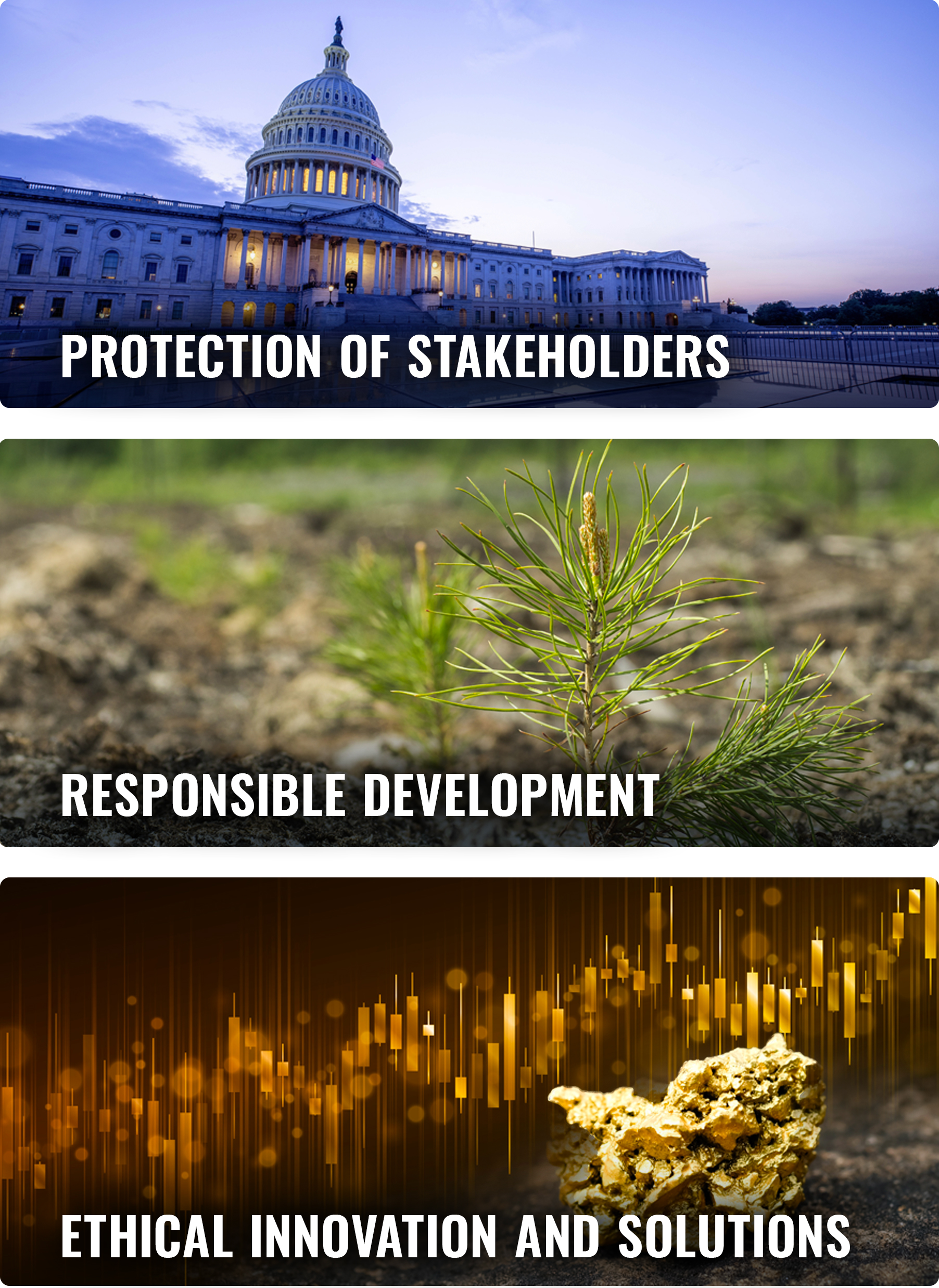 MMSA IS A NON-PROFIT ASSOCIATION
OF MINERAL RESOURCE PROFESSIONALS
WHOSE MEMBERS REPRESENT ALL
FACETS OF THE MINERALS INDUSTRY,
BOTH DOMESTIC AND INTERNATIONAL.
MMSA believes the prosperity of our world is linked to a resilient industrial base.  The global challenges ahead will require bold action underpinned by a holistic materials and energy strategy that runs the gamut from mining to recycling to a balanced energy mix.  Minerals are critical to bringing about technological transformations today that will allow us to leave a positive legacy for future generations.  A well-trained, safe and healthy workforce, proficient technical professionals, competent industry leadership, transparent communication and interaction between all stakeholders and sound legislative policies are integral to the responsible production of minerals. 
MMSA's objectives are based on five foundational precepts:
Responsible Mineral Resource Development
Protection of Investors and Workers
Encouragement of High Professional Ideals and Ethics
Advancement of the Minerals Industry
Increased Scientific Knowledge
The third webinar will provide perspectives on U.S. Indian law – the distinct body of law that relates to the legal relationships between the federal government and Indian tribes and how these laws affect the evolving governance landscape in the mining industry.
The second Webinar is a Panel session and assembles experts in social issues. Over the course of 90 minutes the panel discussion will identify and introduce topics of importance which are faced by mining companies, mineral property developers and explorationists...